Traineeships Abroad
Traineeships abroad during the studies at VSE are currently open to students of all VSE faculties.
Nevertheless, the conditions at each faculty might differ – at some faculties only students of a specific level of study or a specific programme can participate, at some faculties only traineeships in the Erasmus+ programme countries are offered, at other faculties students can go also outside Europe with a financial support at different levels. There are also differences in credit value of the courses for which the traineeship is recognised into VSE studies.
All details including the contact persons are available on the special webpages/intranet of each faculty.
Tips for searching a traineeship abroad
The search of a traineeship abroad is done on an individual basis, the following information resources might be used:

 Experience of students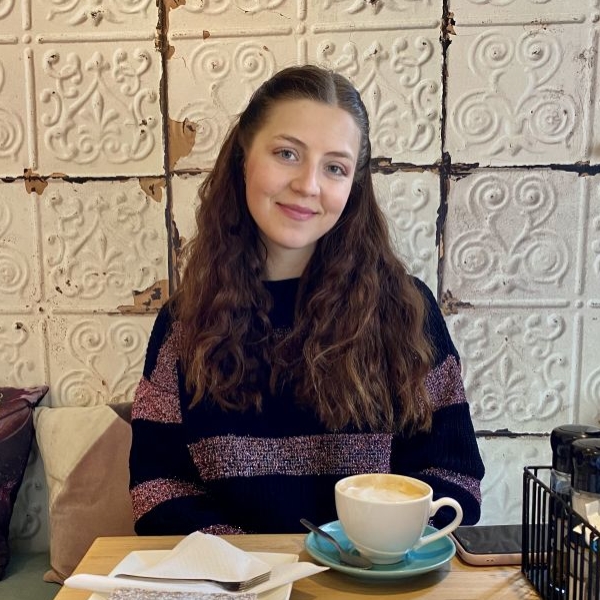 Kraft Heinz, Netherlands
I had the opportunity to go abroad within the FIR, for the third time already and this time for an internship in Amsterdam! I have to say that I was very impressed with Netherlands as a country and I can already imagine living here in the future, as I really enjoy cycling every day. I found an internship at Kraft Heinz in the Finance department as a Global Zero-Based Budgeting Intern. ZBB is a special method of budgeting, in which a zero-based budget is created. In my role, I help create budgets for Kraft Heinz while making sure that items are reported correctly at the end of the month. It's a great opportunity for me to work in such a big company that creates tasty products, like Heinz ketchup or De Ruijter chocolate sprinkles that the Dutch put on their bread every morning!

The culture at Kraft Heinz is great, everyone shares the same company values and you can see that everyone truly enjoys their work. The vast majority of employees are from different countries, so there is a mix of cultures and it's great to have several nationalities on the team. We also had the opportunity to visit the Kraft Heinz factories with other interns and be right there to see how their products are made, which was very interesting. After the internship, there is also the opportunity to take up a full-time position, which is the biggest benefit after any internship abroad in my opinion!

Martina Šmejkalová (FIR), Kraft Heinz, Netherlands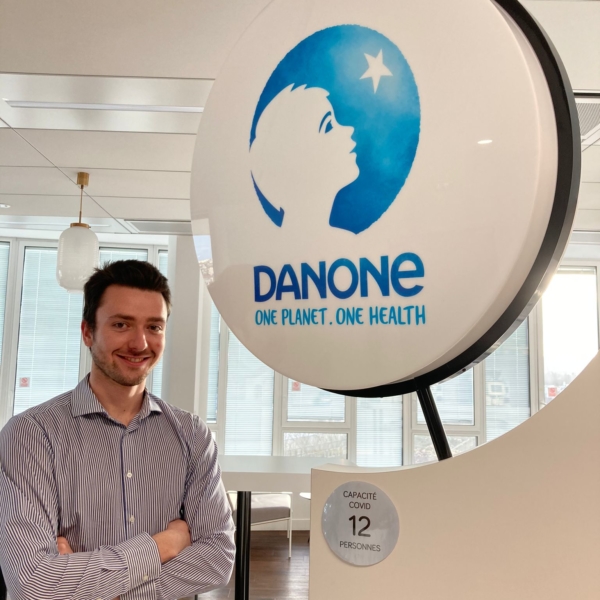 Danone, France
As part of a great double degree programme from VSE, I went to France for a year! After a semester of study in Lyon, I am currently on an internship in Paris at Danone. As for the internship as such, I work as a business controller. The scope of my work is diverse. However, the main part is monitoring of irregularities in plans, reporting or valorisation of costs. Because Danone's world headquarters are in Paris, I am working to consolidate data from different zones. I'm part of an international team so my internship helps me evolve both professionally and personally, because I have to communicate with people from different parts of the world, especially from the Middle East, Japan and China. It's an incredible experience! Not to mention the amazing canteen with professional chefs, an international team of colleagues and life in beautiful Paris!

Marek Doseděl (FIR), Danone, France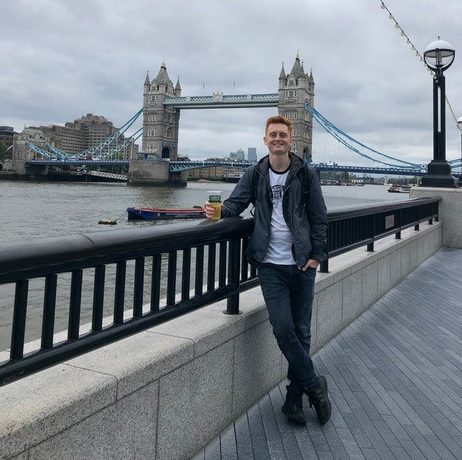 Boatcation Ltd., UK
Traveling and experiencing new things has always been something I enjoyed. My internship abroad helped me expand my horizons and learn more about my career opportunities. It has been a unique experience that not only taught me a lot about sales but also gave me the opportunity to learn more about early-stage start-ups.

David Král (FBA), Boatcation Ltd., UK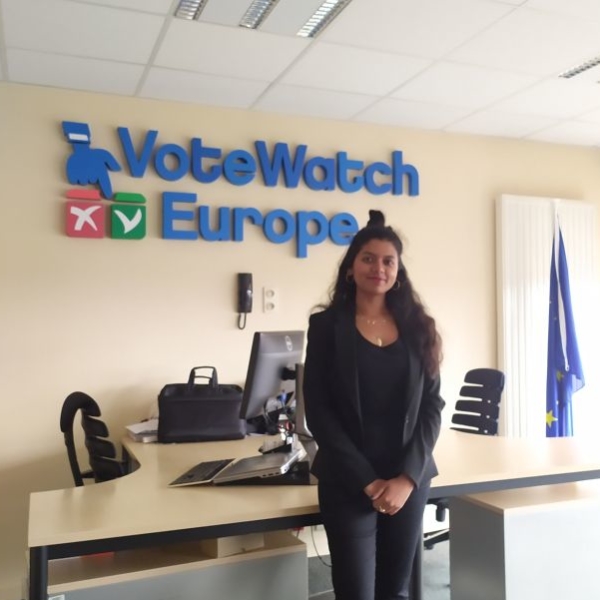 VoteWatch, Belgium
I work as a research assistant in a non-profit think tank named VoteWatch, where we analyse every vote that takes place in the European Parliament. I enjoy my work very much, it includes both quantitative and qualitative research which makes it even more interesting. We present the facts to the world. Since this organisation is in Brussels and I am lucky enough to be able to go to the office to work, in the post-pandemic world this makes the experience even more meaningful.

I have studied International and Diplomatic Studies at VSE and to be able to work in Brussels feels like a dream come true. It is the perfect city for anyone who wants to work in Politics. There is politics everywhere you look in Brussels, almost everyone I meet there has to do something with Politics and that makes this experience even more exciting for me.

Iranda Chaki (FIR), VoteWatch, Belgium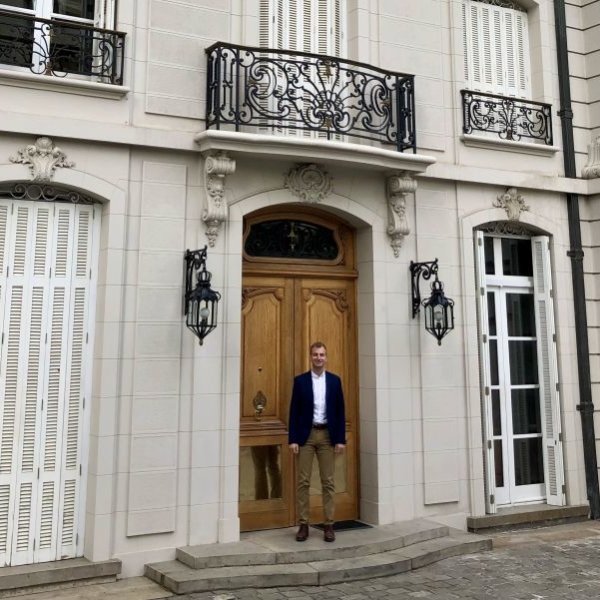 CzechTrade Santiago de Chile, Chile
I am grateful that VSE gave me the opportunity to gain work experience in a country like Chile. The local market is characterized by many specifics and the CzechTrade has always helped Czech companies to enter the market with their products. Every successful business case and a new Czech footprint in the world has always made me very happy; whether it was water tanks, PVC floors or a smart irrigation. I gained insight into many different fields and was able to try out how international trade works in practice.

The country itself has a lot to offer to every traveller: from the Atacama Desert in the north, through the metropolis of the Santiago de Chile with more than 6 million inhabitants in the middle, to the Patagonia in the south. You don't meet many foreigners here at this time, therefore I value the opportunity to spend more time with employees from the embassy, where the CzechTrade office is located. And also with local Chileans, who were always friendly and welcoming.

Jaroslav Glisník (FIR), CzechTrade Santiago de Chile, Chile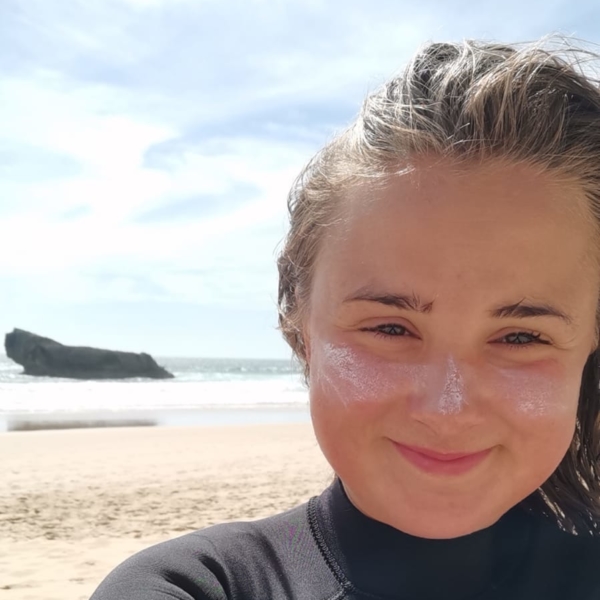 Wu Do Surf School, Portugal
For my traineeship, I travelled to the "end of the world", the westernmost place in Portugal. During my stay in Sagres, I learned more than I could have imagined. I have improved mainly my communication and soft skills, which I needed there every day and I will use them in the future. Life here is completely different and one must be able to adapt to very unexpected situations, so the process of learning and improvement is taking place constantly. I have gained many experiences that I will never forget.

Štěpánka Friedlová (FBA), Wu Do Surf School, Portugal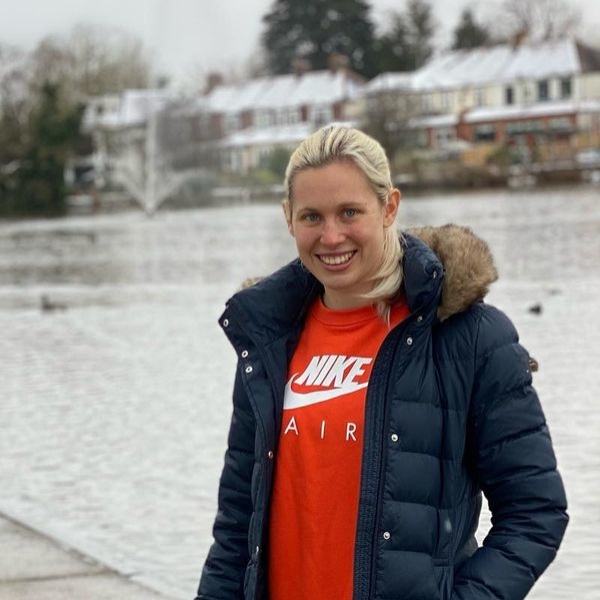 West Ham United, UK
During my traineeship, I was creating statistical surveys to help physiotherapists to prevent injuries among players. I have created various models to point out what players should focus on more and what can be improved so that injuries do not occur that often. Every day spent abroad on my own helped me to grow a lot. To have a chance to see how it works in a foreign company, how another culture works and what it is like to take care of yourself in a foreign country is an invaluable experience. I am glad that the VSE has given me this experience.

Kateřina Svitková (FIS), West Ham United, UK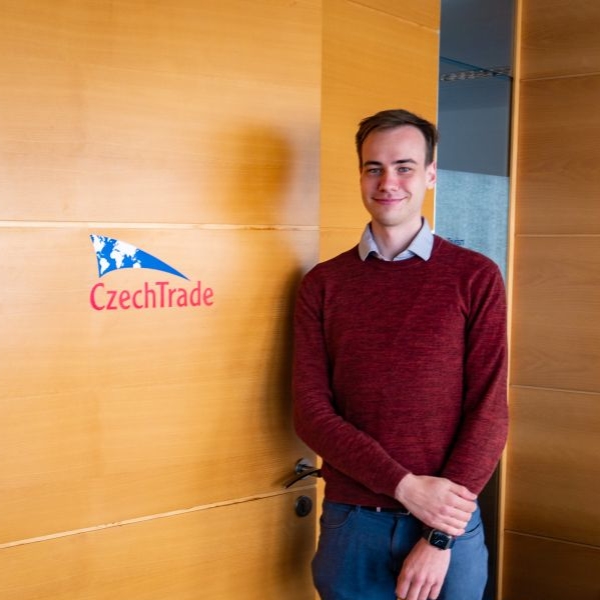 CzechTrade, Paris
A traineeship in the CzechTrade is a great opportunity for everyone who are not scared of challenges and want to improve their foreign language skills! Thanks to my traineeship in Paris I learned that the Czech export is not by a long shot only cars and that skilful Czechs have definitely a lot to offer to the world. When I managed to interconnect a Czech producer with a French customer, it always gladdened my heart with a feeling that the role of the CzechTrade abroad is indispensable. 😊

Marek Pokorný (FIR), CzechTrade Paris

Previous Next
Marek Pokorný (FIR) – CzechTrade Paris, France
"Many people have told me that it is not possible to go abroad during the COVID pandemic, and when I do it, I will not enjoy it at all. Reality? Yes, my journey was more like a roller coaster ride than a prudent Parisian walk, but I experienced much more. It was surprising from the very beginning, as the German border with the Czech Republic closed just before I left in February. It was necessary to cancel a cheap bus ticket and travel by air. Before working at CzechTrade, I needed to improve my French a bit. Thanks to the cold in my apartment, I had the opportunity to practice my French with electronics retailers about suitable heating soon after my arrival. I had an even better lesson of French next day. I had to complaint the heating, because right after the first connection, it "exploded" in my apartment. My feelings in those moments would surely be defined like culture shock, but I would rather call it a bad luck…
But during the first month I discovered the beauty of Paris with everything. Typical weekend demonstrations, daily routine in the form of buying fresh baguettes, confusing road traffic. I began to feel like a real Parisian. When it warmed up, I joined active runners in the Luxembourg Garden, where it was no exception to meet vital 80-year-old runners. With quality French food, I finally came to their savoir-vivre. 😉
When I was fulfilled with the French atmosphere, I switched to the Czech island, which is located on 18 rue Bonaparte. This house was the seat of the provisional Czechoslovak government before the establishment of the Czechoslovak Republic in 1918, and that is why I always entered here with due respect. The work at CzechTrade was diverse, although often responsible – from a checking of the post to an important conference, the purpose of which was to connect the Czech manufacturer with potential French customers. During the internship, I often began to realize how important is the role of CzechTrade as well as Czech Centers and CzechTourism offices in the world. We can be justifiably proud of their great work. 😊
I would like to tell other students not to hesitate and not to give up their dream destinations under any circumstances. Ideal conditions will never occur and it is a shame to let such an opportunity pass through your fingers!"